2009 PAY FOR PERFORMANCE MULTIMEDIA
Watch video of the 2009 National Pay for Performance Summit on the go. The National Pay for Performance Summit is Podcasting all general sessions on Video iPOD™ Nano, a DVD-ROM, or a Flash Drive. Concurrent breakout session audio and all related presentation materials are also included on each multimedia format.

Click here to order!
FEATURING A KEYNOTE ADDRESS ON HEALTH REFORM AND P4P UNDER THE OBAMA ADMINISTRATION BY

Susan Dentzer
Editor-in-Chief, Health Affairs, Health Policy Analyst, The News Hour with Jim Lehrer, Washington, DC
FEATURING THE FOLLOWING PRECONFERENCE SESSIONS
Pay for Performance for Newcomers
Sponsored by Integrated Healthcare Association (IHA) and Massachusetts Health Quality Partners (MHQP)

---

Success in Pay for Performance: Case Studies
Sponsored by Bridges to Excellence

---

Hospital Pay for Performance: The Rewarding Results Program
Sponsored by The Leapfrog Group





---

Not Just Your Grandmother's Administrative Data Anymore: Recent Science and Practice to Merge the Best of Administrative and Clinical Data for Public Reporting and Payment
Sponsored By AHRQ




SPECIALS SESSION ON
Keynote Address: The Post-Election Health Care Landscape
Keynote Address: Performance Measurement: A National View
Keynote Address: Role of Medicare and Medicaid in Incentive Transformation
Keynote Panel: Pay for Performance and Payment Reform
Hospital P4P and What the 111th Congress Means for Hospital Performance Measurement and Payments
Aligning Payment, Accountability and Opportunity in Specialty Care
The Results of England's National Pay for Performance Program
National Pay for Performance Survey Results
The Next Generation in Pay for Performance: The Use of Incentives to Improve Quality and Efficiency
AND THE FOLLOWING MINI SUMMITS
Mini Summit I: The Effectiveness of Pay for Performance To-Date: Lessons Learned and Program Adaptations
Mini Summit II: Health Information Exchange and P4P - Merging Administrative and Clinical Data
Mini Summit III: Medicare and Medicaid P4P Programs
Mini Summit IV: Payment Reform
Mini Summit V: Case Study - The Use of Hospital Gain-Sharing to Minimize Hospital Acquired Complications
Mini Summit VI: Case Study - Engaging Physicians in Charge: Predictors of Success
Mini Summit VII: Case Studies - Medical Home
Mini Summit VIII: Collaborative Development of Measures: Enhancement of Administrative Data for P4P Integration
SUMMIT CO CHAIRS
Francois de Brantes
Officer and Director, Bridges to Excellence, Fairfield, CT
Arnold Milstein, MD, MPH
U.S. Health Care Thought Leader, Mercer Health & Benefits, Medical Director, Pacific Business Group on Health, San Francisco, CA




Don Rebhun, MD
Regional Medical Director, HealthCare Partners
Tom Williams
Executive Director, Integrated Healthcare Association, Oakland, CA
KEYNOTE SPEAKERS
Howard Beckman, MD, FACP
Medical Director, Rochester Individual Practice Association, Clinical Professor of Medicine, University of Rochester School of Medicine, Rochester, NY
Joshua S. Benner, PharmD, ScD
Research Director, Engelberg Center for Health Care Reform, Brookings Institution, Washington, DC
Leah Binder, MA, MGA
Chief Executive Officer, The Leapfrog Group, Washington, DC
Ralph Brindis, MD, MPH, FACC, FSCAI
Senior Advisor for Cardiovascular Diseases, Northern California-Kaiser Permanente, and Clinical Professor of Medicine, University of California, San Francisco, CA
Blair Childs
Senior Vice President, Public Affairs, Premier, Inc., Charlotte, NC
Janet M. Corrigan, PhD, MBA
President and Chief Executive Officer, National Quality Forum, Washington, DC
Susan Dentzer
Editor-in-Chief, Health Affairs, Health Policy Analyst, The News Hour with Jim Lehrer, Washington, DC
Irene Fraser, PhD
Director, Center for Delivery, Organization and Markets, Agency for Healthcare Research and Quality, Rockville, MD
Robert S. Galvin, MD, MBA
Director, Global Healthcare, General Electric Company; Founder, Center for Payment Reform; Founding Member, The Leapfrog Group; Vice Chair, Washington Business Group on Health, Fairfield, CT




Chris Ham, CBE, PhD, MPhil, BA
Professor of Health Policy and Management, University of Birmingham, United Kingdom
Katharina Janus, PhD, MBA
Assistant Professor, Columbia University, Department of Health Policy & Management, New York, NY
Jack Lewin, MD
Chief Executive Officer, American College of Cardiology, Washington, DC
Janet M. Marchibroda
Chief Executive Officer, eHealth Initiative and eHealth Initiative Foundation, Washington, DC
Steve McDermott
Chief Executive Officer, Hill Physicians Medical Group, San Ramon, CA
Richard A. Norling
President and Chief Executive Officer, Premier, Inc., San Diego, CA
Peggy E. O'Kane
President, National Committee for Quality Assurance, Washington, DC
J. Marc Overhage, MD, PhD, FACP, FACMI
President and Chief Executive Officer, Indiana Health Information Exchange; Professor of Medicine, Indiana University School of Medicine; Senior Investigator, Regenstrief Institute, Indianapolis, IN
Ronald A. Paulus, MD, MBA
Executive Vice President, Chief Technology and Innovation Officer, Geisinger Health System, Danville, PA

SPONSORED BY: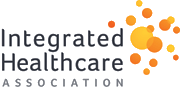 MEDIA PARTNER:

PfP SUMMIT IS A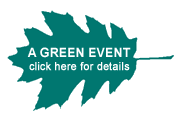 SPECIAL MESSAGE TO SUMMIT EXHIBITORS
Click here to view this message on the Summit Exhibit Experience.


GRANTORS:
PLATINUM

SILVER

BRONZE




ADDITIONAL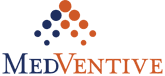 COSPONSORED BY: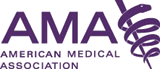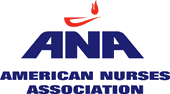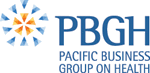 PUBLICATION COSPONSORS: