NATIONAL PAY FOR
PERFORMANCE SUMMIT
The Leading National Forum on Pay for Performance to Enhance Healthcare Access, Quality and Efficiency

Beverly Hilton
Los Angeles, CA

February 14 - 16, 2007

SAVE THE FOLLOWING DATES
THE THIRD NATIONAL PAY FOR PERFORMANCE SUMMIT

February 27 - 29, 2008
Los Angeles, CA

PAY FOR PERFORMANCE MULTIMEDIA
Watch video of the National Pay for Performance Summit on the go. The National Pay for Performance Summit is Podcasting all general sessions on a 30gb Video iPOD™, a CD-ROM, or a Flash Drive. Concurrent breakout session audio and all related presentation materials are also included on each multimedia format.

Click here to order!
NEWLY CONFIRMED KEYNOTE SPEAKER
Arnold Schwarzenegger
38th Governor of California
Click here to learn about Governor Schwarzenegger's health reform plan.
KEYNOTE SPEAKERS
Francois de Brantes
Officer and Director, Bridges to Excellence, Fairfield, CT
Sean Clarke, RN, PhD, CRNP
Associate Director, Center for Health Outcomes and Policy Research, Assistant Professor of Nursing, University of Pennsylvania School of Nursing, Philadelphia, PA
Suzanne Delbanco, Ph.D.
Chief Executive Officer, The Leapfrog Group, Washington, DC
Andrew Foster, CBE
Director of Human Resources and Organisational Development, Blackpool, Fylde and Wyre Hospitals NHS Trust, Former Director of Workforce, Department of Health, National Health Service, United Kingdom
Robert S. Galvin, MD, MBA
Director, Global Healthcare, General Electric Company, Founding Member, The Leap Frog Group, Vice Chair, Washington Business Group on Health, Fairfield, CT
Peter V. Lee, Esq. President and Chief Executive Officer, Pacific Business Group on Health, San Francisco, CA
Janet Marchibroda
Chief Executive Officer, eHealth Initiative and Foundation, Washington, DC

Robert Margolis, MD
Managing Partner and Chief Executive Officer, HealthCare Partners, Chair, NCQA, Los Angeles, CA
Arnold Milstein, MD, MPH
U.S. Health Care Thought Leader, Mercer Health & Benefits, Medical Director, Pacific Business Group on Health, San Francisco, CA




Ian Morrison, PhD
Senior Fellow, Institute for the Future, Founding Partner, Harris/Harvard Strategic Health Perspectives, Author, Healthcare in the New Millennium: Vision, Values and Leadership and The Second Curve: Managing the Velocity of Change, Menlo Park, CA
Peggy E. O'Kane
President, National Committee for Quality Assurance, Washington, DC
Richard A. Norling, MA, MHA
President and Chief Executive Officer, Premier, Inc., Former President and Chief Executive Officer, Fairview Hospital and Healthcare System, Minneapolis, MN
James Robinson, Ph.D., MPH
Kaiser Permanente Distinguished Professor of Health Economics, Chair, Division of Health Policy and Management, School of Public Health, University of California, Berkeley, Berkeley, CA
Meredith B. Rosenthal, Ph.D.
Associate Professor of Health Economics and Policy, Harvard School of Public Health, Boston, MA
Steven A. Schroeder, MD
Distinguished Professor of Health and Health Care, University of California, San Francisco, Chair, IOM Committee on Redesigning Health Insurance Performance Measures, Payment, and Performance Improvement Programs, San Francisco, CA
Mark D. Smith, MD, MBA
President and Chief Executive Officer, California HealthCare Foundation, Oakland, CA
Barry M. Straube, MD
Chief Medical Officer, Centers for Medicare and Medicaid Services, Baltimore, MD

Tom Williams
Executive Director, Integrated Healthcare Association, Oakland, CA
VALENTINE'S DAY SPECIALS
The Pay for Performance Summit has made special arrangements for any "Valentines" traveling to LA with Summit attendees.

Enjoy spa packages and priority seating at nearby romantic Restaurants in Beverly Hills. Bring your Valentine with you and treat her/him to a day of luxury at the Aqua Spa and romantic evening in LA.

- Click Here for information about Valentine's Day at the PfP Summit -

PFP SUMMIT FEATURES
PFP SUMMIT PROPOSED PRECONFERENCE SESSIONS
Aligning Incentives for Hospital Performance Excellence

Sponsored by the Leapfrog Group
Targeted to purchasers, health plans, and hospitals





Improving Quality and Paying for Excellence: P4P and Prometheus

Sponsored by Bridges to Excellence
Targeted to purchasers, health plans, and physicians


Creating a Community Collaboration to Support Data Collection and Performance Measurement

Sponsored by the Integrated Healthcare Association (IHA)
Targeted to hospitals, purchasers, health plans, physician groups, physicians, and community leaders

PFP SUMMIT PLENARY SESSIONS


PFP SUMMIT TRACKS

Efficiency Measurement in P4P
Physician Engagement in P4P
Government P4P Programs
Measurement and Data Collection




Employer and Health Plan P4P Programs
Efficiency Measurement in P4P
Government P4P Programs
P4P and Information Technology
P4P Financial Incentives and Gain-Sharing
Quality Performance Measurement and Data Collection
Legal Issues in P4P
Advanced P4P Case Studies
FEATURING THE FOLLOWING SPECIAL SESSIONS
The Role of Government in the P4P Revolution
Pay for Performance in the Private Sector: The Purchaser Role
How do Hospitals and Health Systems Fit into the Pay for Performance Puzzle?
Physicians and Physician Organizations: The Engine of P4P
Panel: National Debate and Stakeholders' Perspectives on P4P
An International Perspective on Healthcare Pay for Performance: Payment by Results and Quality Assurance in England
Biotech and Pharmaceutical Industry Participation in P4P: The Value Proposition for Stakeholders
The Current Landscape: Health Informatics and Efficiency Measurement
Pay for Performance and Medicare and Medicaid
Pay for Performance and Racial Disparities
Engaging Nursing Staff for Better P4P Outcomes
Gainsharing: Another Approach to Incentives and Healthcare Transformation
Recent State Experiences with Pay for Performance in Medicaid Managed Care
Implementing the Institute of Medicine's Report, Rewarding Provider Performance: Aligning Incentives in Medicare
AHRQ Briefing: Findings on Provider and Consumer Incentives
The Efficiency Measurement Landscape and a Conceptual Model for Healthcare Incentives
Balancing Electronic Data Collection with Performance Measurement: Optimism vs Reality
Case Study: Integrated Healthcare Association: Statewide Pay for Performance Collaborative
Minnesota Pay for Performance: A Case Study in Market Alignment of Various Stakeholders
Case Study: Wisconsin Collaborative for Healthcare Quality
The Market at Work: The Memphis Experience with Hospital P4P
The Market at Work - The New Jersey Experience with Hospital P4P




A Proven Relationship Between Cost and Quality - Understanding Premier's 'Performance Pays' Study
Performance Incentives in the Southern California Permanente Medical Group (SCPMG), 1994-2007
Evidence-based Case Rates and Scorecards and Incentives
Tools to Align Hospital Incentives for Performance Excellence
Getting Started: Leapfrog Hospital Rewards Program(TM)
Activating Consumers with Effective Messaging and Report Cards
Bridging Market Approaches and Professionalism to further Physician Accountability and Improvement
Emerging Role of Pay for Performance in Accelerating Effective Use of IT in Care Delivery
Pay for Performance and Gainsharing Legal Issues
Getting Beyond Money: What Else Drives Physician Performance?
Benchmarking and IT Meet Pay for Performance Demands
Incorporating End-of-Life Care into Pay for Performance Contracts
Will Reform of the SGR Catalyze Medicare P4P?
How Everyone Can Win By Combining P4P with Gainsharing to Lower Healthcare Costs and Improve Profitability
Collaboration Amongst Independent Practices on a Common EMR Database
Implementing a Chronic Care Management Strategy in the CMS Pay for Performance Demonstration: First Year Results
A Breakthrough P4P Case Study: MedEncentive's Doctor-Patient Interactive Reward Program
Improving Clinical Quality Measures by Deploying Integrated Technology Solutions
Performance Measurement and Rewards Beyond HEDIS and CAHPS: Expanding Performance Measures
The Convergence of P4P and CDHPs
Measuring Performance in Physician Organizations in California P4P 2005: Distinctions without Differences

SPONSORED BY: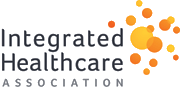 GRANTORS:
PLATINUM

SILVER

BRONZE

ADDITIONAL

COSPONSORED BY: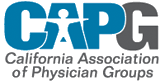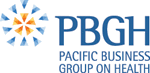 PUBLICATION COSPONSORS: