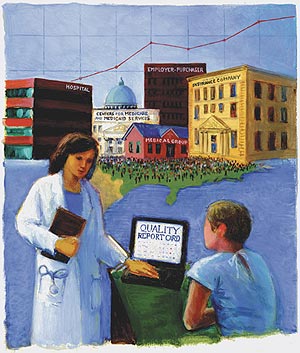 NATIONAL PAY FOR
PERFORMANCE SUMMIT
The Leading National Forum on Pay for Performance to Enhance Healthcare Access, Quality and Efficiency

February 6 - 9, 2006
Hyatt Regency Century Plaza
(formerly the Westin Century Plaza Hotel & Spa)
Los Angeles, CA

SPONSORED BY

COSPONSORED BY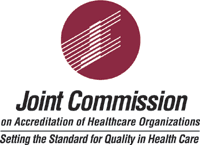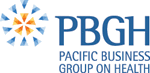 PUBLICATION COSPONSORS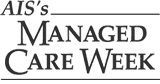 SILVER GRANTORS


BRONZE GRANTORS


ADDITIONAL GRANTORS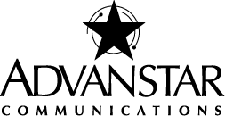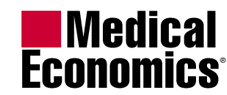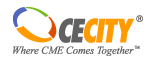 ---
SAVE THE DATE!
SECOND NATIONAL PAY FOR PERFORMANCE SUMMIT
Sponsored by the Integrated Healthcare Association
February 14 - 16, 2007
Beverly Hilton
Los Angeles, CA


NOW AVAILABLE!

CD-ROM Interactive Video and and iPOD Shuffle Audio
from the Pay for Performance Summit.

Pay for Performance Summit content available either on CD-ROM or conference podcast via iPOD Shuffle. The CD-ROM offers plenary session video with synchronized PowerPoint slides and concurrent sessions audio. Alternatively receive a new iPOD Shuffle preloaded with Summit audio content. Purchase both for deep discount.

Click here to order yours!


PFP SUMMIT PRECONFERENCE SESSIONS:
PFP Boot Camp for Hospitals and Health Systems - Sponsored by the Leapfrog Group
PFP Boot Camp for Physicians and Physician Organizations and Payers and Payer Coalitions - Sponsored by the Integrated Healthcare Association and Bridges to Excellence
PFP SUMMIT PLENARY SESSIONS:
Pay for Performance and Quality
Pay for Performance and Health Information Technology
Pay for Performance and Medicare
The National Pay for Performance Debate
Pay for Performance: the International Perspective
The Marketplace Speaks: Reports from Regional Pay for Performance Initiatives
Pay for Performance: A Business Perspective
PFP SUMMIT TRACKS:
Employer and Health Plan PFP Programs
Government PFP Programs
PFP and Healthcare Quality
PFP and Health Information Technology
PFP and Physicians Participation and Engagement
PFP and Financial Incentives and Legal Issues
PFP and Advanced Issues in Measurement and Data Collection
Advanced PFP Case Studies
PFP SUMMIT POSTCONFERENCE SESSION:
Certified Professional in Electronic Health Records (CPEHR) and Certified Professional in Health Information Technology (CPHIT) Basic Training and Certification Examinations
KEYNOTE SPEAKERS:
David Brailer, MD, Ph.D.
National Health Information Technology Coordinator, Department of Health and Human Services, Washington, DC

Carolyn Clancy, MD
Director, Agency for Healthcare Research and Quality, Rockville, MD

Francois de Brantes
Program Leader, Health Care Initiatives, GE Corporate Health Care and Medical Services Programs, Officer and Director, Bridges to Excellence, Fairfield, CT

Suzanne Delbanco, Ph.D.
Chief Executive Officer, The Leapfrog Group, Washington, DC

Brent James, MD
Executive Director, Institute for Health Care Delivery Research, Vice President, Medical Research and Continuing Medical Education, Intermountain Health Care, Salt Lake City, UT

Peter V. Lee, Esq.
President and Chief Executive Officer, Pacific Business Group on Health, San Francisco, CA

Janet Marchibroda
Chief Executive Officer, eHealth Initiative and Foundation, Executive Director, Connecting for Health, Washington, DC

Mark McClellan, MD, Ph.D.
Administrator, Centers for Medicare and Medicaid Services, Former Commissioner, Food and Drug Administration, Washington, DC

Arnold Milstein, MD, MPH
U.S. Heathcare Thought Leader, Mercer Health & Benefits, Medical Director, Pacific Business Group on Health, San Francisco, CA

Ian Morrison, Ph.D.
Senior Fellow, Institute for the Future, Founding Partner, Harris/Harvard Strategic Health Perspectives, Author, Healthcare in the New Millennium: Vision, Values and Leadership And The Second Curve: Managing the Velocity of Change, Menlo Park, CA

John Nelson, MD, MPH
President, American Medical Association, Chicago, IL

Samuel Nussbaum, MD
Executive Vice President and Chief Medical Officer, WellPoint, Inc., Indianapolis, IN

Peggy E. O'Kane
President, National Committee for Quality Assurance, Washington, DC

Dennis S. O'Leary, MD
President and Chief Executive Officer, Joint Commission on Accreditation of Healthcare Organizations, Chicago, IL

James Robinson, Ph.D., MPH
Kaiser Permanente Distinguished Professor of Health Economics, Chair, Division of Health Policy and Management, School of Public Health, University of California, Berkeley, Berkeley, CA

Stephen M. Shortell, Ph.D.
Blue Cross of California Distinguished Professor of Health Policy and Management, and, Professor of Organization Behavior, School of Public Health and Haas School of Business, University of California, Berkeley, Berkeley, CA


CO CHAIRS:

Steve McDermott
Chief Executive Officer, Hill Physicians Medical Group and Past Chair, Integrated Healthcare Association, San Ramon, CA

Peggy E. O'Kane
President, National Committee on Quality Assurance, Washington, DC

Jenni Vargas
Health Care Delivery Officer, Health Net of California and Chair, Integrated Healthcare Association, Oakland, CA

Tom Williams
Executive Director, Integrated Healthcare Association, Oakland, CA

FEATURED FACULTY:

Margret Amatayakul, RHIA, CPEHR, CPHIT, CHPS, FHIMSS
President, Margret\A Consulting, LLC, Member, Board of Examiners, Health IT Certification, LLC, Schaumburg, IL

Bart Asner, MD
Chief Executive Officer, Monarch HealthCare, Irvine, CA

Bruce Bagley, MD
Medical Director for Quality Improvement, American Academy of Family Physicians, Leawood, KS

Geoffrey B. Baker, MBA
Senior Associate, Greenberg Traurig, LLP, San Francisco, CA

Peter Basch, MD
Medical Director, MedStar e-Health, Washington, DC

Christine Bechtel
Director of Government Affairs, The American Health Quality Association, Washington, DC

Howard Beckman, MD
Medical Director, Clinical Professor of Medicine, Rochester Individual Practice Association, Rochester, NY

Michael Belman, MD
Staff Vice President and Medical Director, Blue Cross of California, Woodland Hills, CA

Professor Elaine Blechman
University of Colorado, Boulder, Boulder, CO

Jeffrey Bush
Group Publisher, Managed Health Care Executive & Formulary, Advanstar Communications, Inc. Publications, Fort Myers, FL

Michael F. Cannon
Director of Health Policy Studies, Cato Institute, Washington, DC

Dogu Celebi MD, MPH
Senior Vice President and Chief Medical Officer, Ingenix, Waltham, MA

Richard Chung, MD
Senior Vice President, Health Services Division, Hawaii Medical Service Association (HMSA), Honolulu, HI

Michael R. Costa, JD, MPH
Senior Associate, Greenberg Traurig, Boston, MA

Kathleen Curtin, NP, MBA
Senior Vice President, Client Services, Med-Vantage, Inc, San Francisco, CA

Guy D'Andrea
President, Discern Consulting, LLC, Baltimore, MD

Cheryl L. Damberg, PhD
Senior Researcher, RAND, Santa Monica, CA

Thomas J. Davies
Chair, Integrated Healthcare Association, Consultant, Verizon, Walnut Creek, CA

Linda Davis
President, LCD Solutions Ltd., Edina, MN

William J. DeMarco, MA, CMC
President, DeMarco and Associates, Rockford, IL

Jessica DiLorenzo
Team Leader, Health Care Initiatives, General Electric Company, Schenectady, NY

R. Adams Dudley, MD, MBA
Associate Professor of Medicine, Health Policy, Epidemiology & Biostatistics, Division of Pulmonary and Critical Care & Institute for Health Policy Studies, University of California, San Francisco, San Francisco, CA

Catherine Eikel
Director, Leapfrog Hospital Rewards Program, The Leapfrog Group, Washington, DC

Jeff Flick
Regional Administrator, Region IX, Centers, for Medicare and Medicaid Services, San Francisco, CA

Thomas Foels, MD, MMM
Director of Practice Management, Independent Health, Williamsville, NY

Stephen Forney
Chief Financial Officer, Fountain Valley Regional Medical Center, Fountain Valley, CA

Andrew Foster, CBE
Director of Workforce, Department of Health, National Health Service, United Kingdom

John D. Freedman, MD, MBA
Consultant, Newton, MA

Kathryn M. Fristensky
Director, Product Development, National Committee for Quality Assurance, Concord, CA

Bill Gill
President and Chief Executive Officer, Facey Medical Foundation, Mission Hills, CA

Jeffrey Hanson
Vice President, Practice Leadership, Pay for Performance, Thomson Medstat, Ann Arbor, MI

Joel Hasenwinkel
Director, Clinical Collaboration, Wellmark Blue Cross Blue Shield, Des Moines, IA

Trent T. Haywood, MD, JD
Deputy Chief Medical Officer, Centers for Medicare and Medicaid Services, Baltimore, MD

Jon A. Hultman, DPM, MBA
Chief Executive Officer, Integrated Physician Systems, Los Angeles, CA

Tom E. Jeffry, Jr., Esq.
Partner, Davis Wright Tremaine LLP, Los Angeles, CA

Jeff Kamil, MD
Vice President, Chief Medical Officer, Blue Cross of California, Woodland Hills, CA

Jon Kingsdale
Senior Vice President, Policy Development, Tufts Health Plan, Waltham, MA

Nat Kongtahworn
Consultant, Office of Clinical Affairs/Strategic Services, Blue Cross and Blue Shield Association, Chicago, IL

Steven S. Lazarus, PhD, CPEHR, CPHIT, FHIMSS
President, Boundary Information Group, Member, Board of Examiners, Health IT Certification, LLC, Past Chair, WEDI, Denver, CO

Antonio Legorreta, MD, MPH
President, Health Benchmarks, Woodland Hills, CA

Jeff Levin-Scherz, MD, MBA
Chief Medical Officer, Partners Community Healthcare, Inc., Boston, MA

Robert Margolis, MD
Managing Partner and CEO, HealthCare Partners, Los Angeles, CA

John Marlow, MD
Chief Medical Officer, Advanstar Medical Economics, Montvale, NJ

Steve McDermott
Chief Executive Officer, Hill Physicians Medical Group, Past Chair, Integrated Healthcare Association, San Ramon, CA

Ed Mendoza
Acting Director, California Office of the Patient Advocate, Sacramento, CA

Peter Mongroo
Senior Director, Global Healthcare Strategy, Oracle

Kevin J. Murphy
E. Morgan Stanley Chair in Business Administration, Vice Dean for Faculty and Academic Affairs, Marshall School of Business, University of Southern California, Los Angeles, CA

Richard A. Norling
Chairman and Chief Executive Officer, Premier, Inc., San Diego, CA

James O'Connor, MD
Director of Clinical Informatics, Emdeon Corporation, Alachua, FL

Stan Padilla, MD
Chief Medical Officer, Brown & Toland Medical Group, San Francisco, CA

Lawrence M. Pawola, PharmD, MBA
Associate Professor of Health Informatics, University of Illinois at Chicago, President, Lincolnshire Consulting Associates, LLC, Chicago, IL

Michael W. Pekas, MD, FACS
Medical Director, South Dakota, Wellmark Blue Cross Blue Shield, Sioux Falls, SD

William Phillips
Vice President and Chief Revenue Officer, Revenue Strategies, Inc., Fort Lauderdale, FL

Kristiana Raube, PhD, MPH
Adjunct Professor and Executive Director, Graduate Program in Health Management, University of California, Berkeley, Haas School of Business

Jeff Rideout, MD, MA
Vice President, Internet Business Solutions Group, Healthcare and Corporate Medical Director, Cisco Systems, Former Chief Medical Officer and Senior Vice President, Blue Shield of California, San Jose, CA

William c. Rollow, MD, MPH (Invited)
Director, Quality Improvement Group, Office of Clinical Standards and Quality, Centers for Medicare and Medicaid Services, Baltimore, MD

Robert H. Rosenfield, Esq.
Partner, McDermott, Will & Emery, Los Angeles, CA

John Rother
Policy Director, American Association of Retired Persons, Washington, DC

Barbara Rudolph, PhD, MSSW
Director, Leaps and Measures, The Leapfrog Group, Washington, DC

Mark Russo
Project Leader, Health Care Initiative, General Electric Company, Schenectady, NY

Lee Sacks, MD
President, Advocate Health Partners, Oak Brook, IL

Hesham Sheikh
Project Leader, Healthcare Initiatives, General Electric Company, Schenectady, NY

Linda Shelton
Assistant Vice President, Product Development, National Committee for Quality Assurance, Washington, DC

Mark Shields, MD
Senior Medical Director, Advocate Health Partners, Oak Brook, IL

Paul T. Smith, Esq.
Partner and Co-chair, HIT/HIPAA Task Force, Davis Wright Tremaine LLP, San Francisco, CA

David Swieskowski, MD, MBA
Vice President, Quality Improvement, Mercy Clinics, Inc., Des Moines, IA

Patrick A. Tellez, MD, MPH, MSHA
Vice President, Medical Affairs, MedPlus, a Quest Diagnostics Company, Mason, OH

Cristie Travis
Chief Executive Officer, Memphis Business Group on Health, Memphis, TN

Jenni Vargas
Health Care Delivery Officer, Health Net of California, Chair, Integrated Healthcare Association, Oakland, CA

Andrew Webber
President and Chief Executive Officer, National Business Coalition on Health, Washington, DC

Andy Weissberg
General Manager, Product Development and Interactive Marketing, Advanstar Medical Economics, Montvale, NJ

Tom Williams
Executive Director, Integrated Healthcare Association, Oakland, CA

Terrell Womack
Vice President, Human Resources Strategy, Bell South Corporation

Ann Woo, PharmD
Director, Clinical Support, Hill Physicians Medical Group, San Ramon, CA

Pauline Yan
Regional Vice President, Integrated Healthcare Markets, GlaxoSmithKline, San Ramon, CA

Dolores Yanagihara
Program Development Manager, Integrated Healthcare Association, Oakland, CA

Corrie Zenzola
US Benefits Health Initiative Strategist, Intel Corporation, Folsom, CA